Fujairah Private Academy (FPA) is an English medium school in Fujairah in the UAE, providing facilities for Early Years, Primary, Middle and Senior.
It started in 1982 as a small Primary school located on a site near the beach. In 1990 the school was extended to provide an education for students of secondary age and as the school expanded, a purpose-built campus was built. This has been fully operational since April 2003.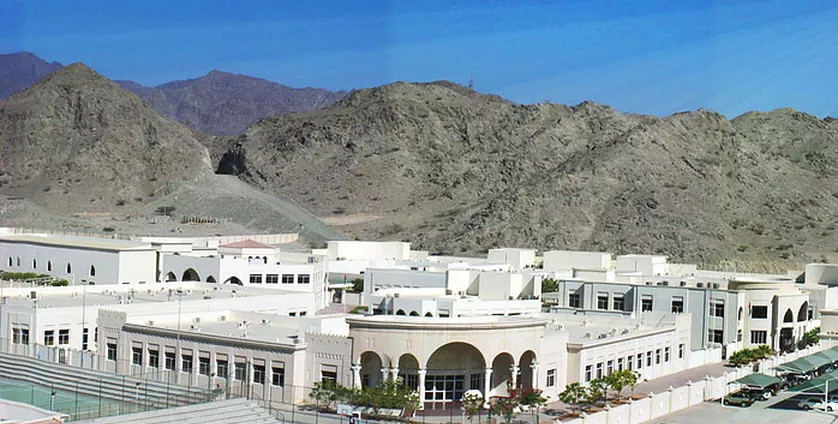 The school is a non-profit making organisation owned by the Government of Fujairah, under the patronage of His Highness Shaikh Hamad Bin Mohammed Al Sharqi, Member of the Supreme Council and Ruler of Fujairah. A British style education is offered in a bilingual setting with the student body currently comprising 85% UAE and nationals from the Arab world, 15% from western and Asian countries.
The National Curriculum of England and Wales is followed in core areas and students are prepared for the Edexcel GCSE, GCE AS and A2 level examinations. The Thanawa Ama equivalency is available for Emirati and other students of Arab nationality. Key Stage 2 SATs are taken and most students leave for higher education at the end of Year 12 or Year 13, in the U.K., Australia, U.S.A. or U.A.E. The school is an institution in which people from a wide variety of nationalities and cultural backgrounds work together. Each student is regarded as an individual and we aim to provide a purposeful and friendly atmosphere for their academic and personal growth. Creativity and individual enthusiasm are valued here, as are tolerance and co-operation.
More Information